New emergency legislation from the DC Council seeks to help protect those who can't speak for themselves.
For months, a young female pit bull named Momma lived in a small dog pen in the back of a house on Randolph Street in Petworth. Whether it was raining or sunny, snowing or below freezing, Momma had only a small wooden dog "house" and straw to keep her protected from the weather. Momma's owner, who didn't live at the Randolph St residence, stopped by a couple times a week to change water and food, otherwise Momma's visitors were the neighbors.
Those neighbors were beside themselves trying to work with the owner and the city to help the dog, but the existing laws around animal welfare meant that the owner was doing the minimum required. The Humane Rescue Alliance, the organization with the responsibility for enforcing DC's animal welfare laws, didn't have the authority to do more for Momma, even if they wanted to. Their hands were tied.
Because of a handful of Petworth residents (and a lot of people around DC and the country), the welfare of companion animals kept outside has changed for the better.
Two residents in particular (who prefer to remain anonymous) worked exceedingly hard to get attention for Momma's welfare, but weren't able to get Momma's condition changed. Petworth News learned about the situation in January and visited Momma, then wrote an article about the situation that ended up going viral: "Frozen heart" (Jan 9, 2017). Momma was incredibly sweet, and obviously, incredibly cold on a day with a 9 degree windchill.
Things escalated pretty quickly the day the article published, and the office of Ward 4 Councilmember Brandon Todd was inundated with hundreds of phone calls, emails and tweets not only from DC residents, but from people around the country. Todd responded pretty quickly, saying that his office was getting involved and would work with the Humane Rescue Alliance. Animal welfare groups from around the city and country created petitions and gathered the resources of their members to lobby the Council to change the animal welfare laws.
Those efforts paid off on Tuesday, February 7th as the DC Council unanimously passed Todd's Extreme Weather Protection for Animals Emergency Amendment Act of 2017.
Todd held a press conference on Tuesday at the headquarters of the Humane Rescue Alliance along with Lisa LaFontaine, the president of the Alliance, and Councilmember Mary Cheh, to announce the passage of the legislation. Todd said the emergency legislation "fills critical gaps in existing law that were exposed last month," regarding inadequate protection and not providing enough authority to sanction owners and provide proper care. "This remedies that," he said.
In a press release, Todd said, "After the outpouring of concern from Ward 4 residents – and people all over the country – regarding Momma's safety and the inadequacy of existing animal welfare laws, I knew something had to be done," said Councilmember Todd.
The legislation is good for 90 days only, however, both Councilmember Mary Cheh and Todd said that they plan on using that time to craft new, permanent legislation. Cheh said that there are many situations that animals can suffer greatly, and the Council will work to permanently fill the gaps in the existing laws. "Animals suffer severely when their conditions, particularly extremely hot and extremely cold weather, and they're left outside to fend for themselves. And that's unacceptable. And as a community, we don't accept that. We want to make sure the law is clear."
The emergency legislation, referred to as "Momma's Law," still needs to be signed by Mayor Muriel Bowser in order to become law. It amends existing DC code (section § 22–1001) to strengthen weather protections for companion animals, including:
"Providing access to a shelter that is suitable for the age, condition, size, and type of each dog by doing the following: (A) accounting for the space needed for each dog, and ensuring that the space protects the dog from injury, rain, sleet, snow, hail, the adverse effects of cold, physical suffering, and impairment of health; and (B) ensuring that the shelter is raised at least 4 inches from the ground; includes a heat retaining, moisture wicking substance such as straw; and has a covered wind block." (See a PDF of the legislation.)
When the Mayor declares a cold emergency alert, these additional requirements will go into effect.
"We applaud Councilmember Todd in taking this critical step in strengthening DC's animal cruelty laws," said Lisa LaFontaine, the president of the Humane Rescue Alliance. "We look forward to working with him and his colleagues on the Council as we strive to permanently improve our collective ability to protect animals."
During the press conference, Ms. LaFontaine said that while the Humane Rescue Alliance believes "all companion animals should live indoors... under blankets watching TV at night, we can't make a law that makes people care. But we can create a law that set standards that are robust so that animals don't have to suffer."
The new legislation provides their team of five enforcement officers, led by Zita Macinanti, the Director of Humane Law Enforcement, with the tools they need to take care of situations like this. She thanked the community who came forward to help Momma.
After the press conference, we got a tour of the Humane Rescue Alliance and got to meet some of the staff and volunteers, as well as some pups and cats currently residing at the shelter. So cute... if you're thinking of getting a dog or a cat, you should definitely visit them first.
Article continues below photos...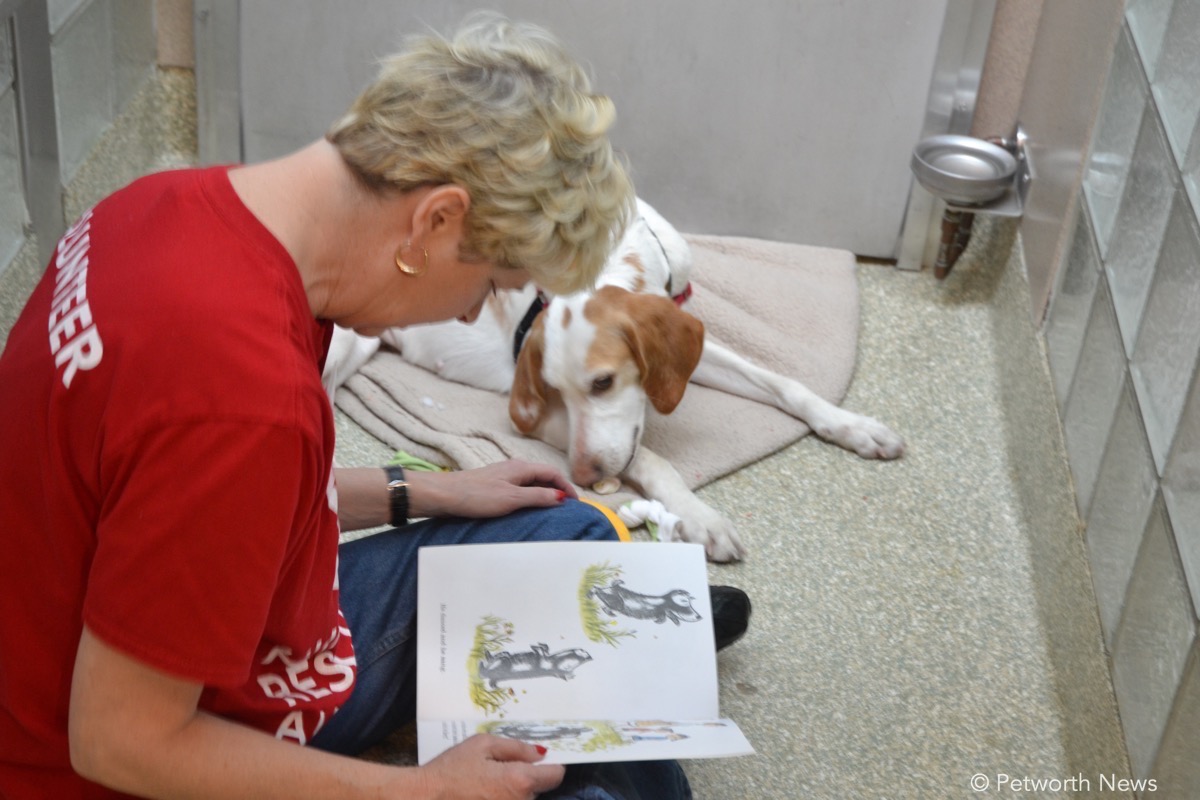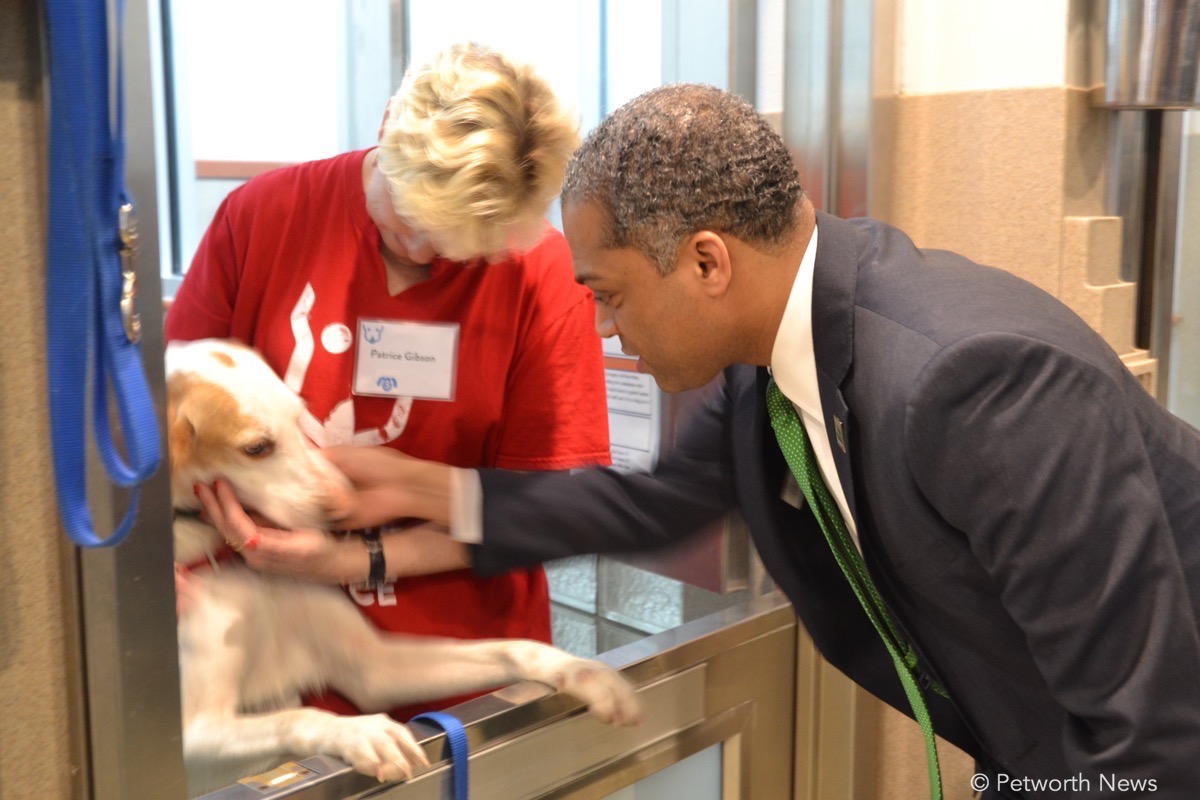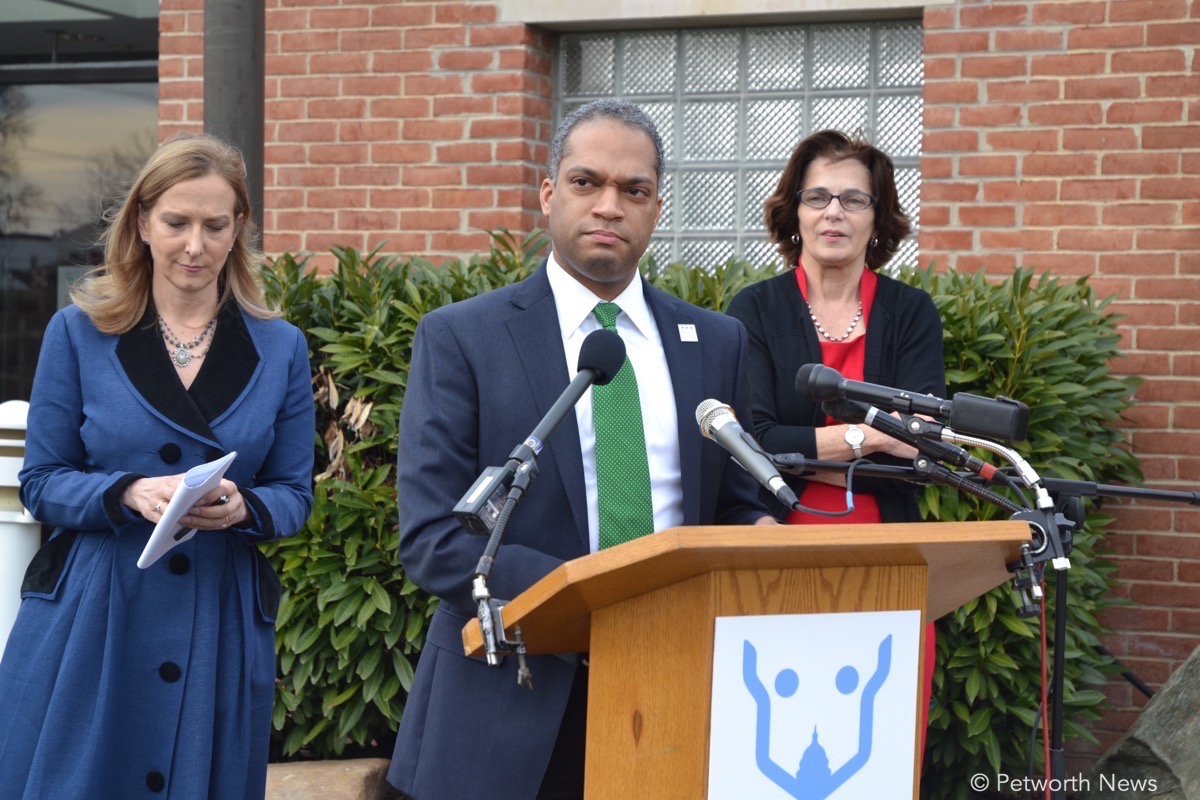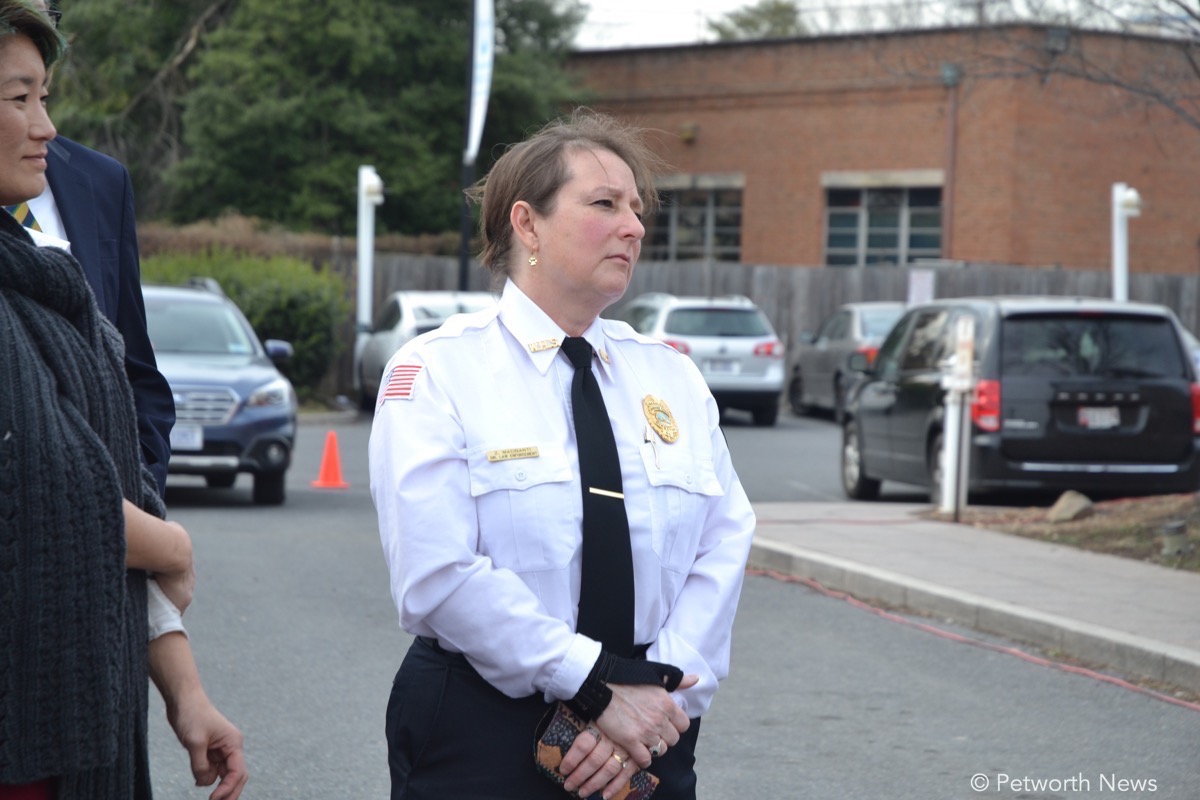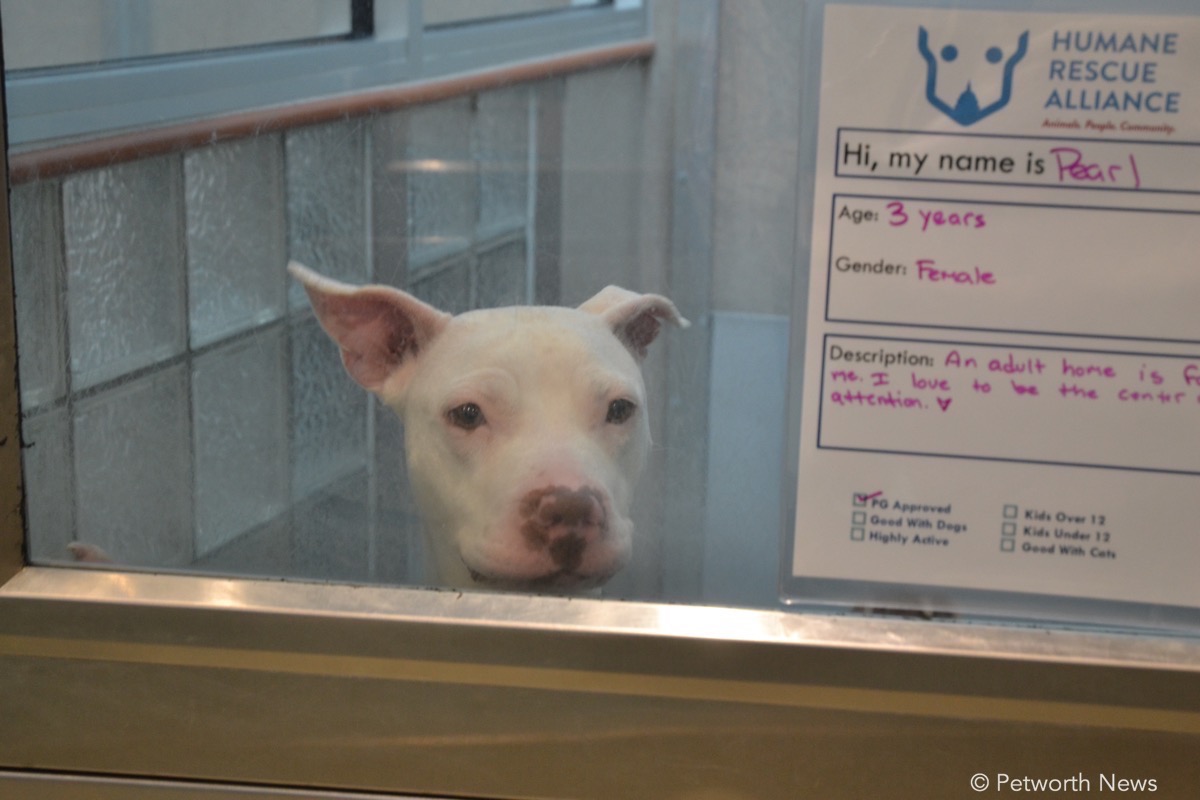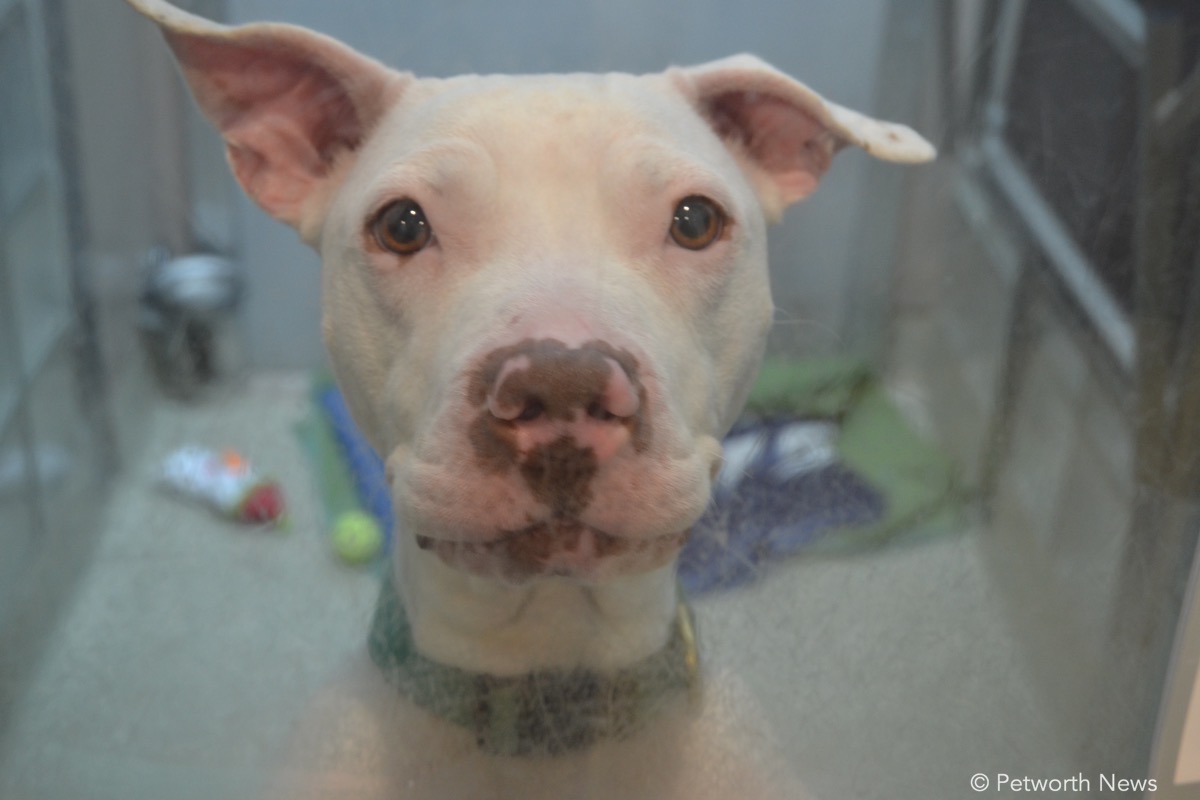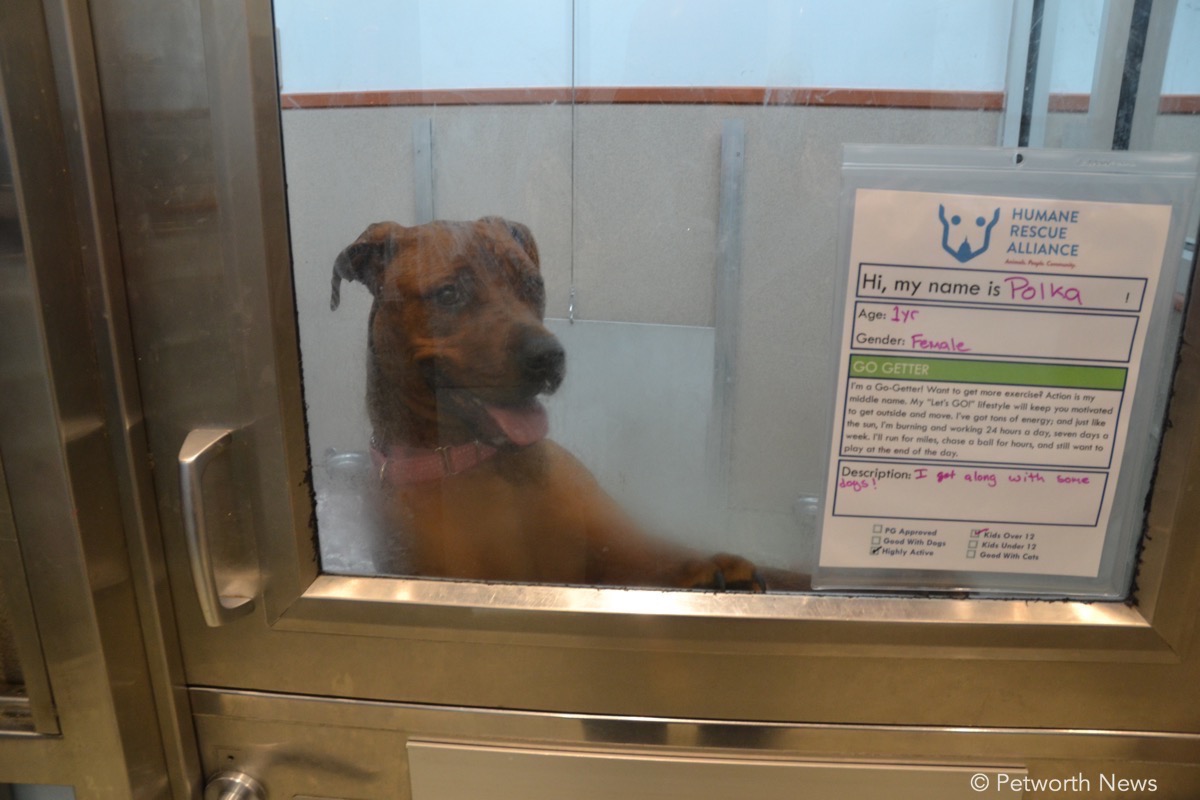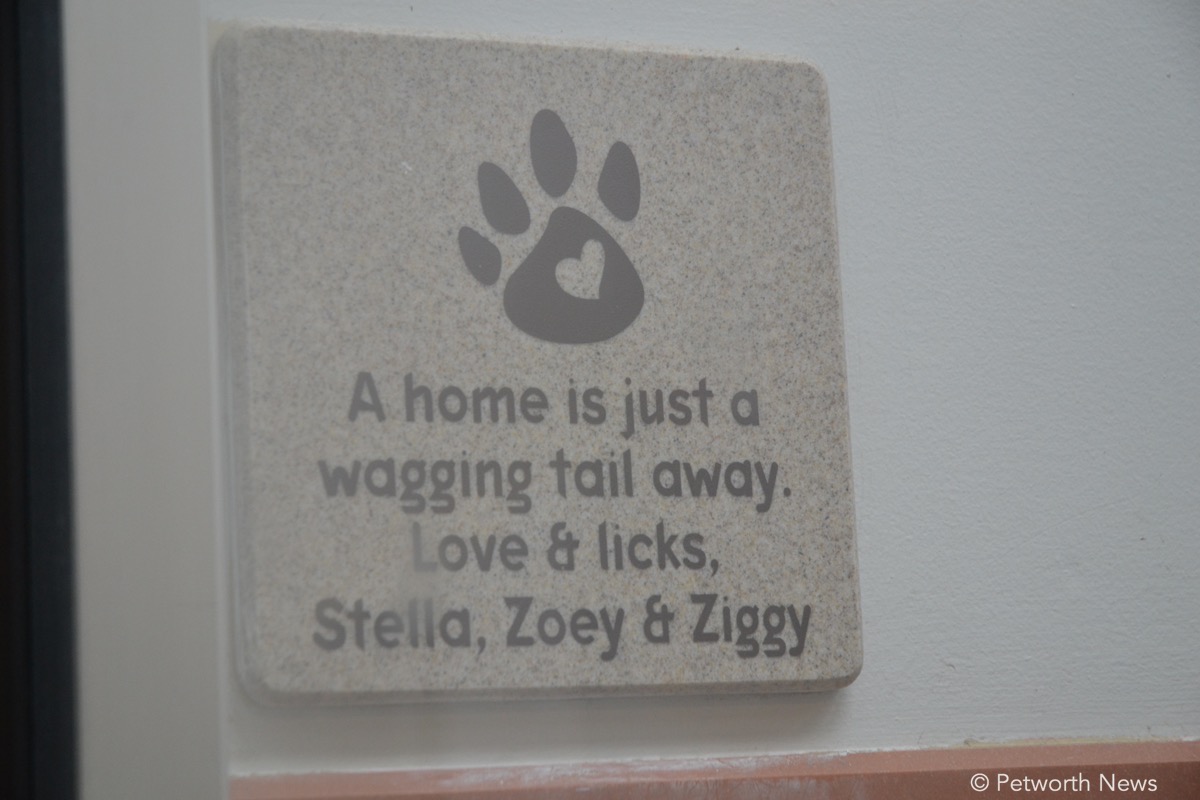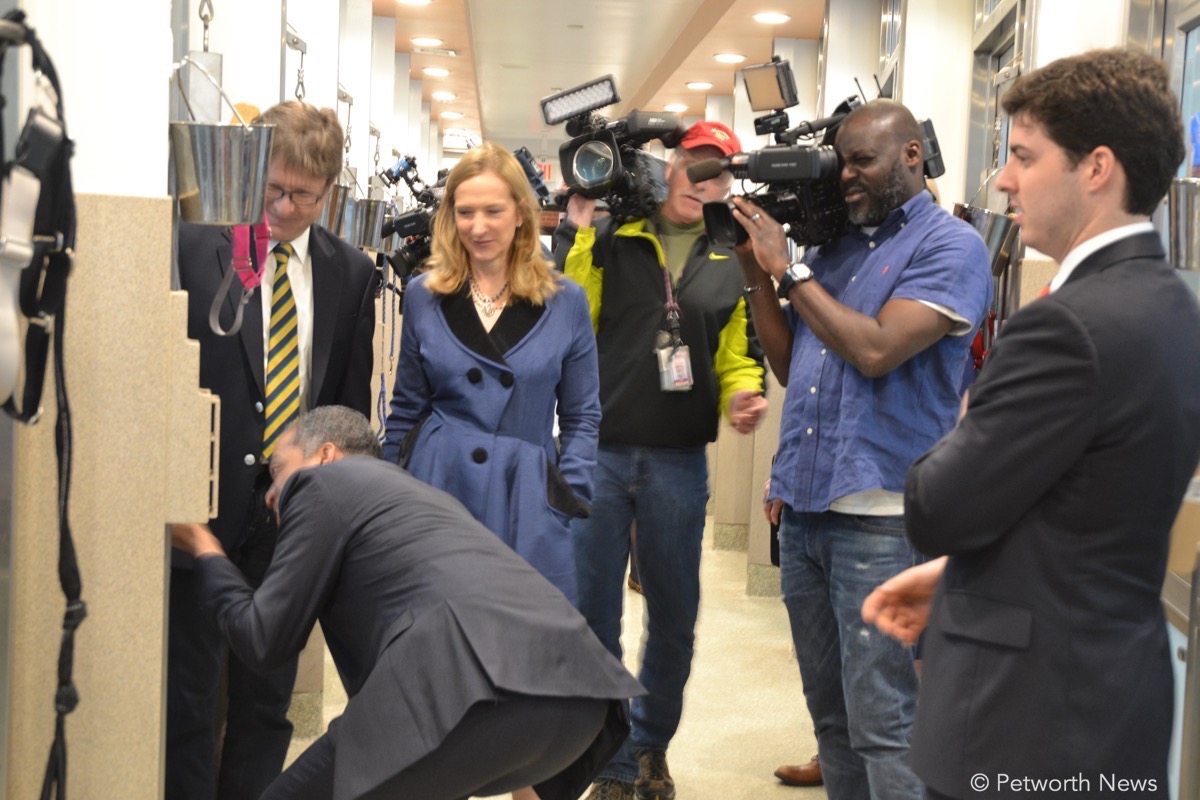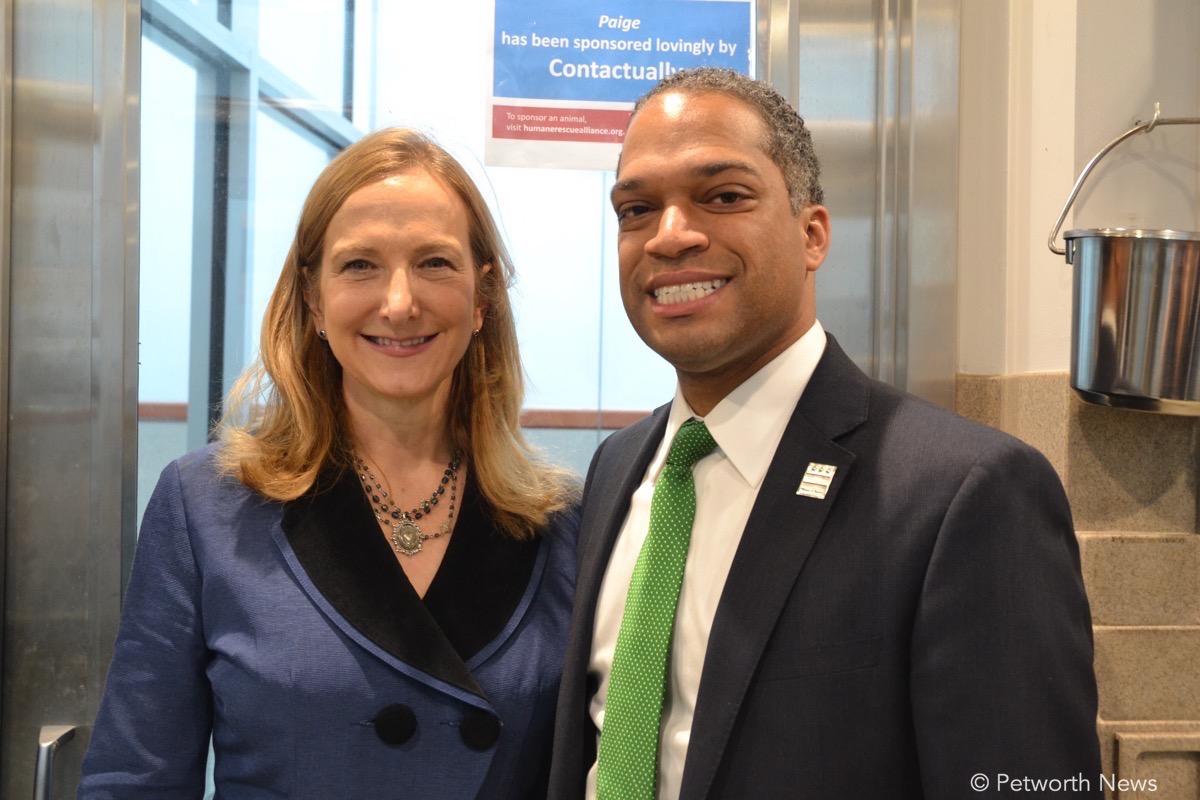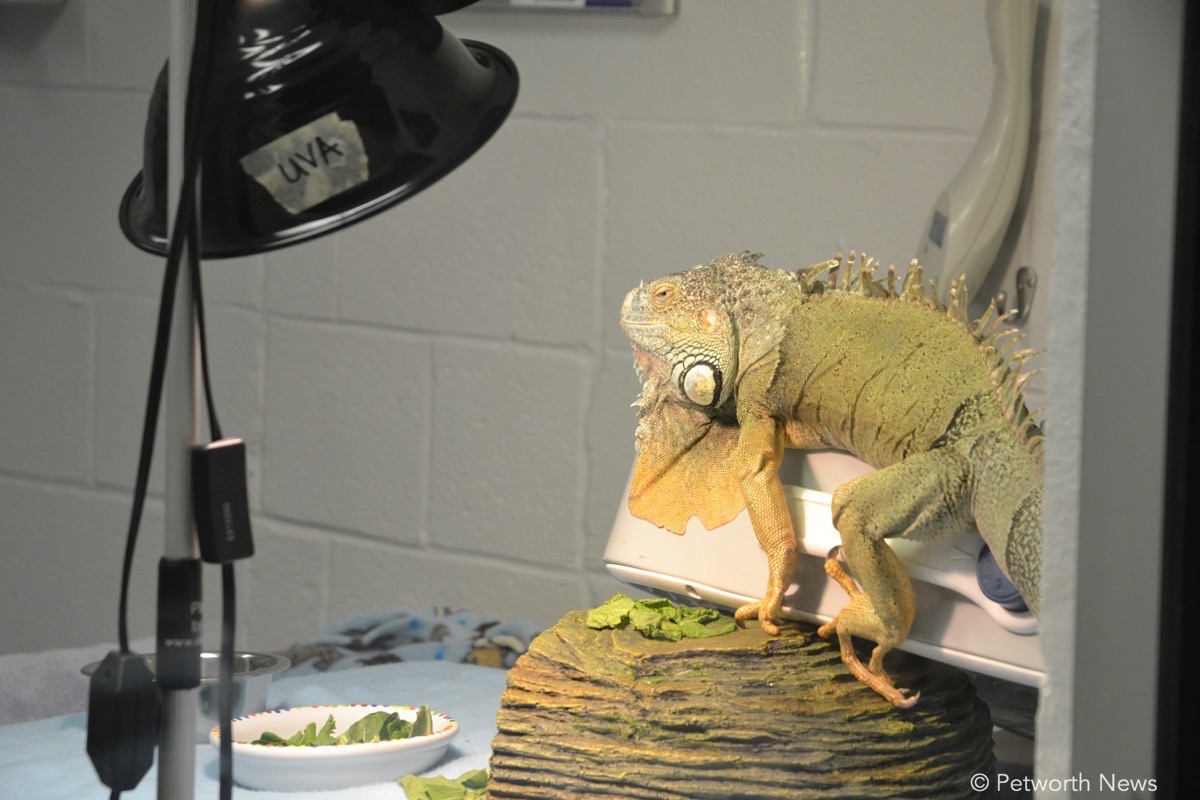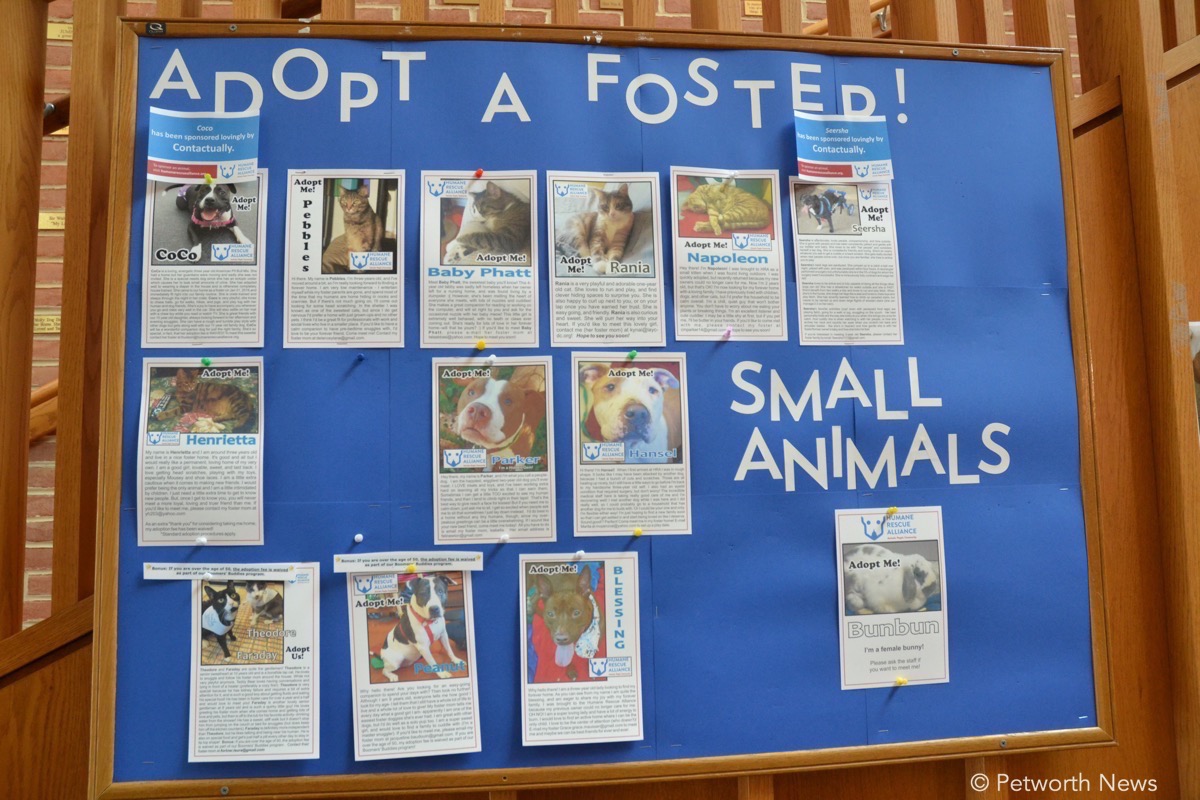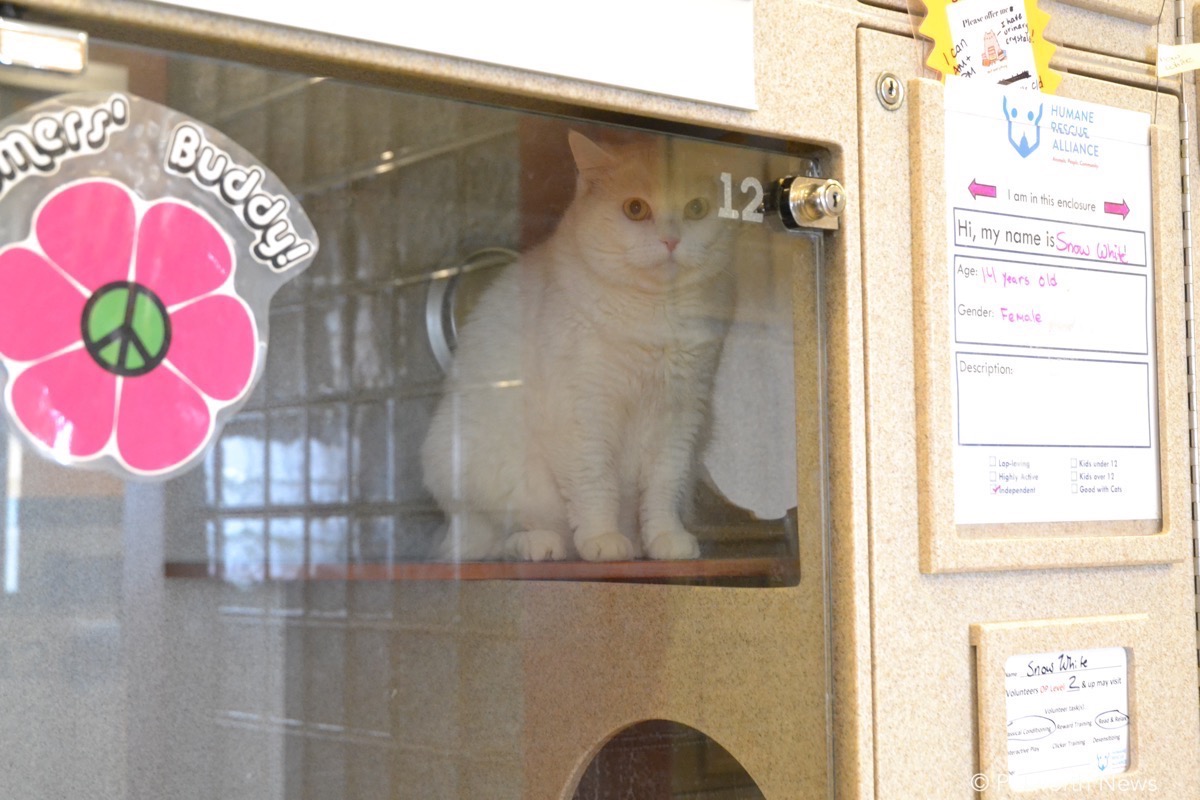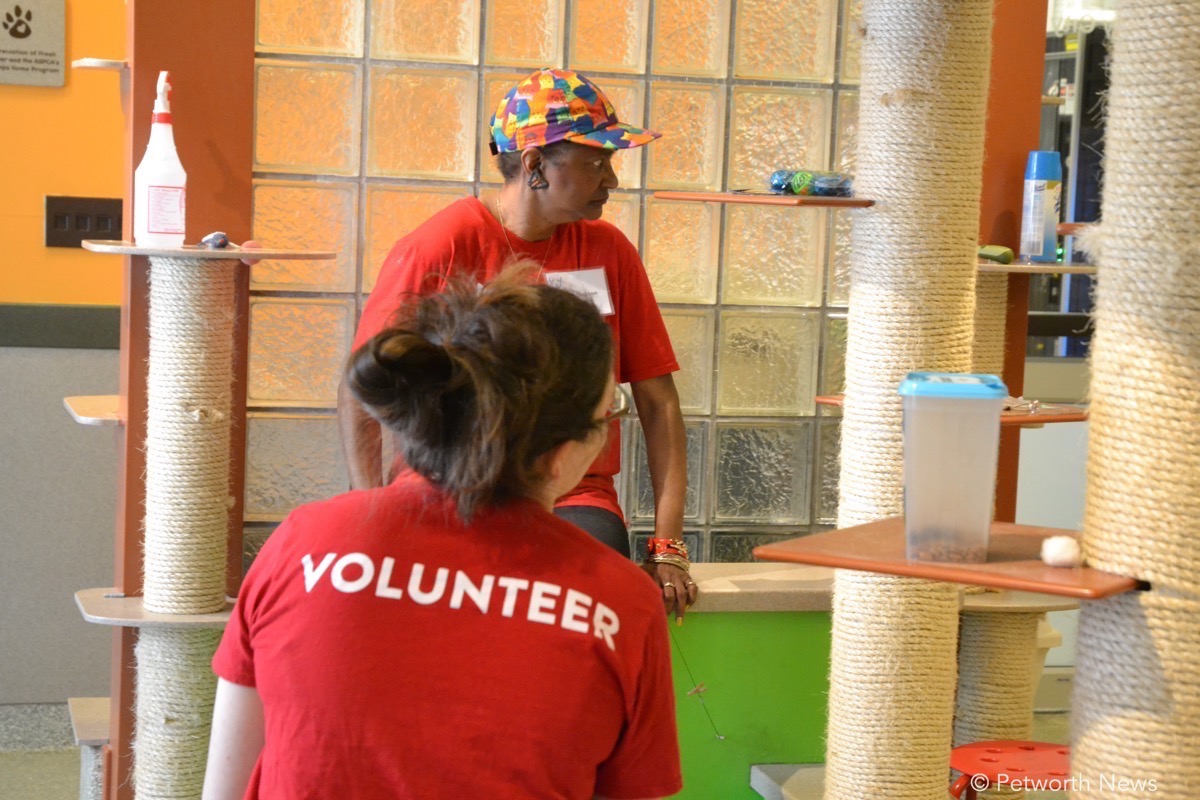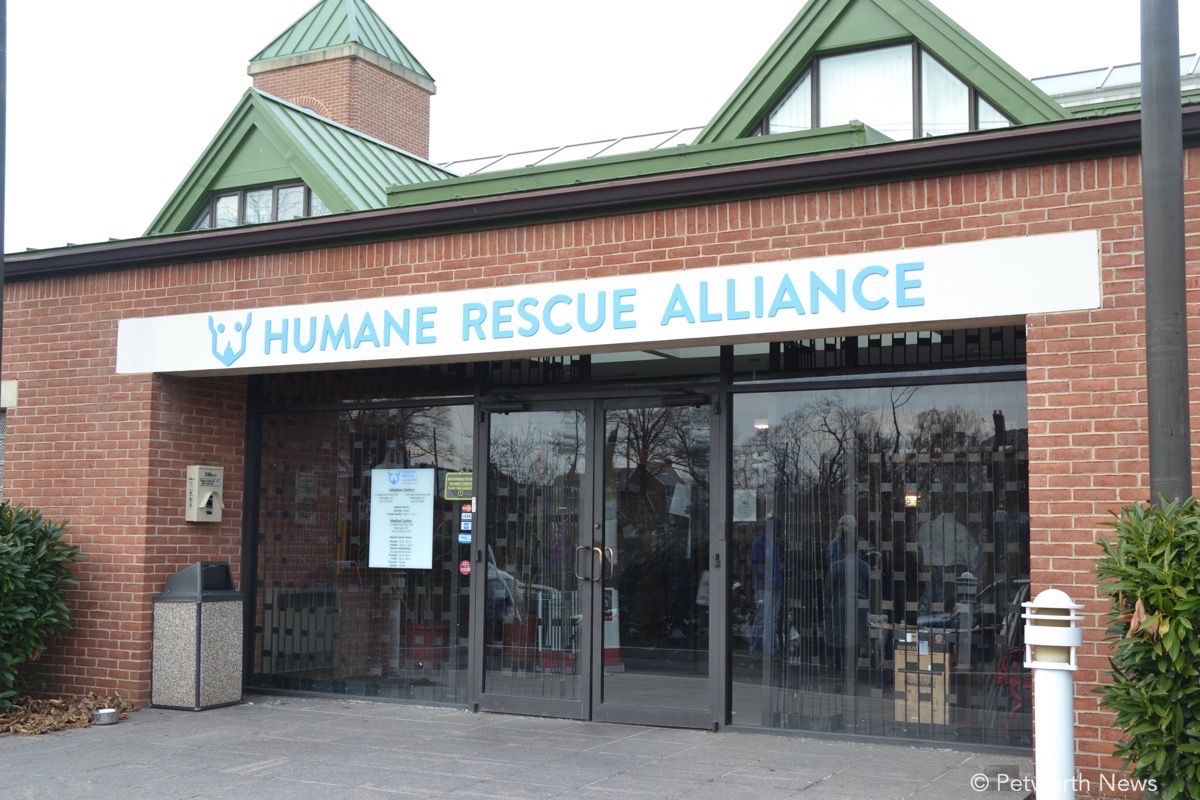 If you want to get involved and volunteer with the Humane Rescue Alliance, they'd be grateful for the help. Volunteers are the lifeblood of Humane Rescue Alliance. They make it possible for HRA to serve more than 60,000 animals each year, without ever turning a DC animal away. Volunteers are valued team members, performing a wide variety of tasks for the organization that include assisting medical staff to provide low-cost veterinary services, taking adoptable dogs for a run at local parks, helping animals find their forever homes and supporting glamorous special events. To learn more about volunteering and apply online, visit humanerescuealliance.org/volunteer.
 
As for Momma… there is no update. The owner took the dog from the Randolph St property later on the day of January 9th, first placing the dog indoors, and then removing the dog entirely. No one involved knows the dog's disposition. But hopefully, with this emergency legislation and permanent changes to DC Animal Welfare laws, incidents like this will not happen — or will happen less.
Petworth News would like to thank Councilmembers Brandon Todd, Mary Cheh, Anita Bonds, Elissa Silverman and the full Council for supporting the emergency legislation, and hope they all work to significantly strengthen the permanent legislation. And of course, thank you to the neighbors who tried to save Momma from her mistreatment and continue to keep an eye on the neighborhood — you know who you are, and you rock. And lastly, thank you to all those who signed petitions, sent tweets, wrote emails and made calls to the DC Council. Your voice matters.
Please consider voting for this blog!
Click the button below to vote:
Related Petworth News Articles: