Penny Brew coffee opened up today at Domku, serving coffee drinks, sour cream pound cake, quiche and more. The pop-up concept is the brain child of Rachel Pace, and will be taking over Domku (821 Upshur St NW) every Monday from 8am - 3pm for the next few months.
I stopped by and enjoyed a really good drip coffee. A custom blend, the drip features flavors of chocolate and raspberry. The "Silver Fox" sour cream pound cake was delicious (it's a specialty courtesy of Rachel's mom) -- definitely a nice complement to the coffee.
As a focus on the Martin Luther King, Jr Day, every table at the restaurant features a different book about the civil rights leader. Spend some time reading about this great American while enjoying the benefits of brewed caffeine. (They have decaf, too.)
Prior article: "Penny Brew" coffee pop-up to open on Mondays at Domku (Jan 14, 2016)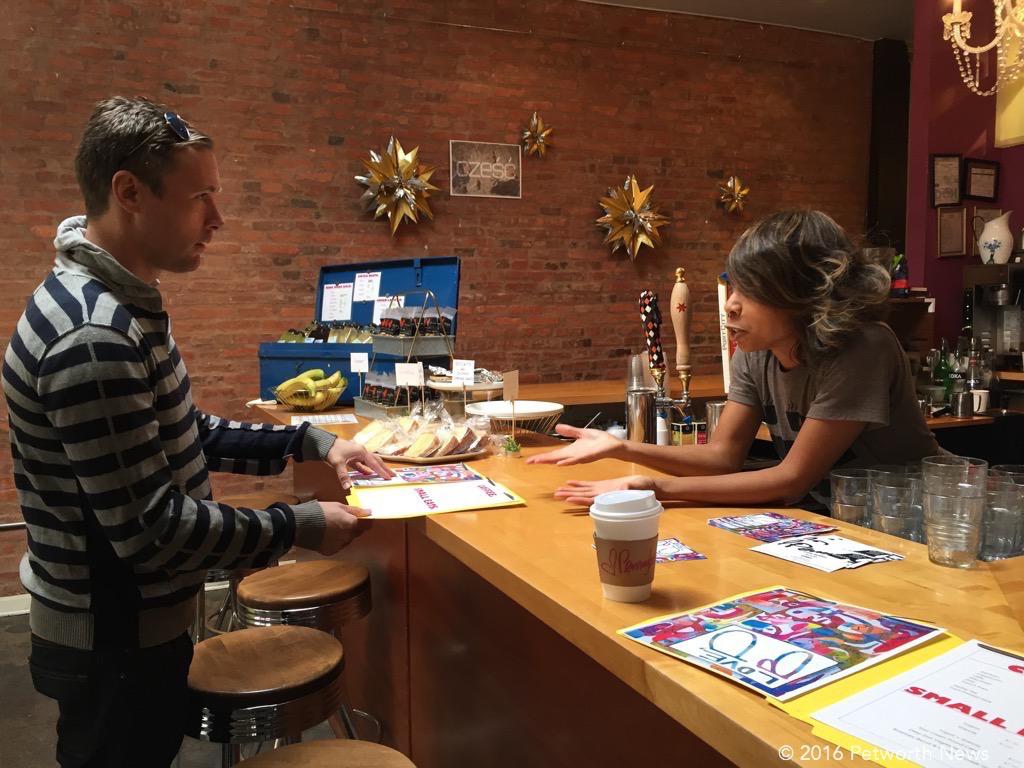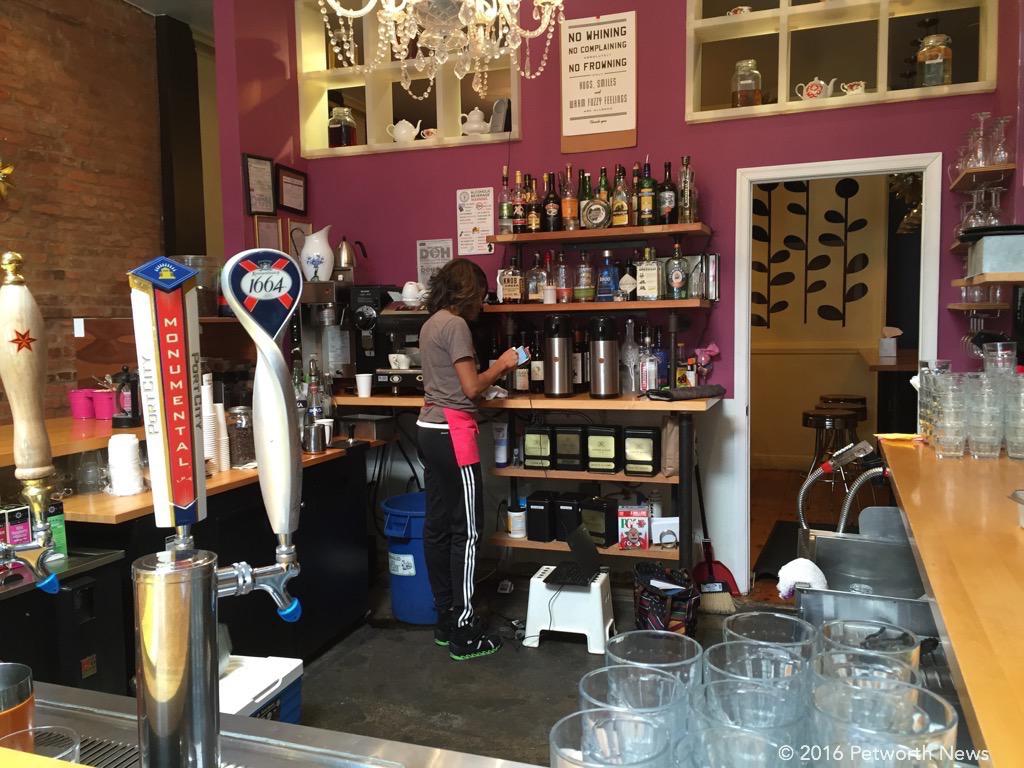 Over at Grant Circle, eight people showed up this morning to brave the frozen temperatures to volunteer their time to clean up the park. They picked up trash and trimmed the plants and trees to help keep the beautiful park, well, beautiful. Thanks to everyone who showed up to make the neighborhood better.