If you upgraded to iOS 9 on your iPhone or iPad, you can now get Petworth News in your Apple News app. Pretty neat. Obviously, the best way to read Petworth News is on the website. But since I'm a geek, here's another option for you to enjoy the blog:
Here's how to add Petworth News as a favorite news source in the Apple News app: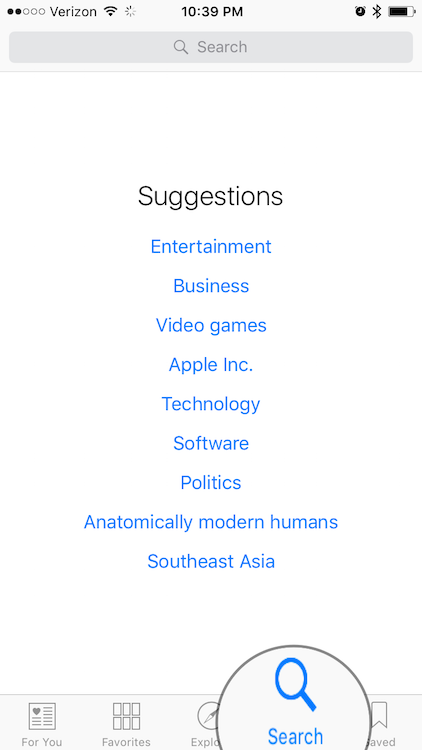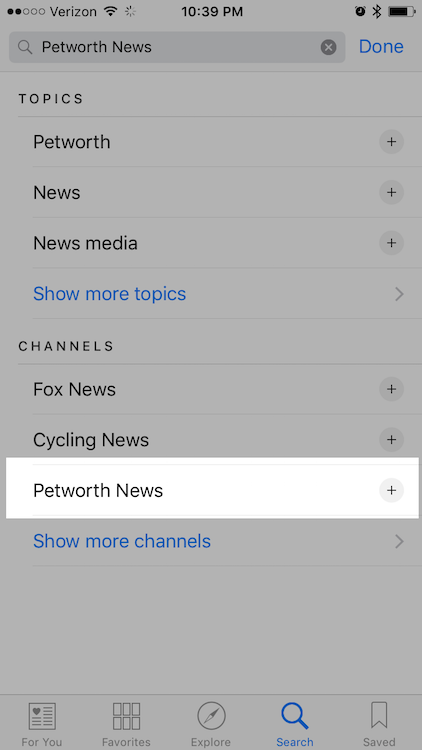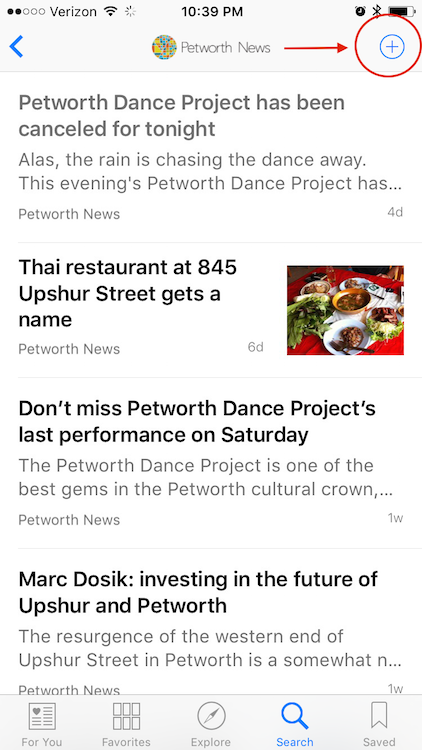 Open the News app.
Tap the Search tab / icon at the bottom.
Enter "Petworth News" into the search field.
Tap the plus button (+) next to the Petworth News Top Hit to add it to your favorites.
Tap the title of the Petworth News Top Hit to view my channel, or go to the Favorites tab and tap on the Petworth News icon.
Notes (Updated): Feed is now updating (I moved to Feedburner, if you're curious). But it seems Apple News doesn't pull every article from the feed. Odd. I also noticed that Apple News is not pulling the lead, top image that I put at the top of my articles in every case, but does pull photos and images from inside the body of the article. Hopefully that'll be fixed as well. Thanks for reading!